37004 MiniArt 1/35 Soviet Medium Tank T-54-2 Mod.1949 Interior Kit
Vendor code:
37004
Manufacturer:
MiniArt
Availability:
Are available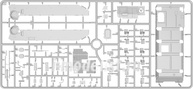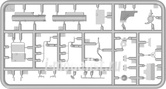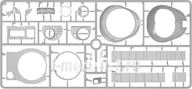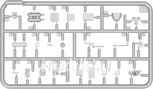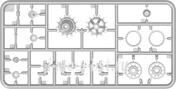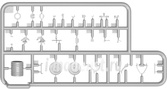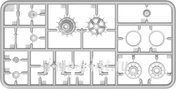 Additional Information
the History of the tank begins in 1944, when work began on the modernization of the T-44, on the basis of which the T-54 was eventually created.
Chief engineer of the tank — A. A. Morozov. The main differences from the T-44 — updated chassis, a new shape of the tower, reinforced armor hull and turret and 100-mm gun D-10T. The first prototype was completed in January 1945. It was then tested in Kubinka until April of the same year. With the increase in the size of the tank and the thickness of the reservation, the weight of the machine compared to the T-44 increased only by 3.7 tons, which struck the entire Commission.
Caution! Glue and paints are not included.
The configuration and appearance of the model are subject to change without notice.