3620-1 Zvezda 1/35 German medium tank T-IV (H) plus paint spray kit and retarder " Pacific88"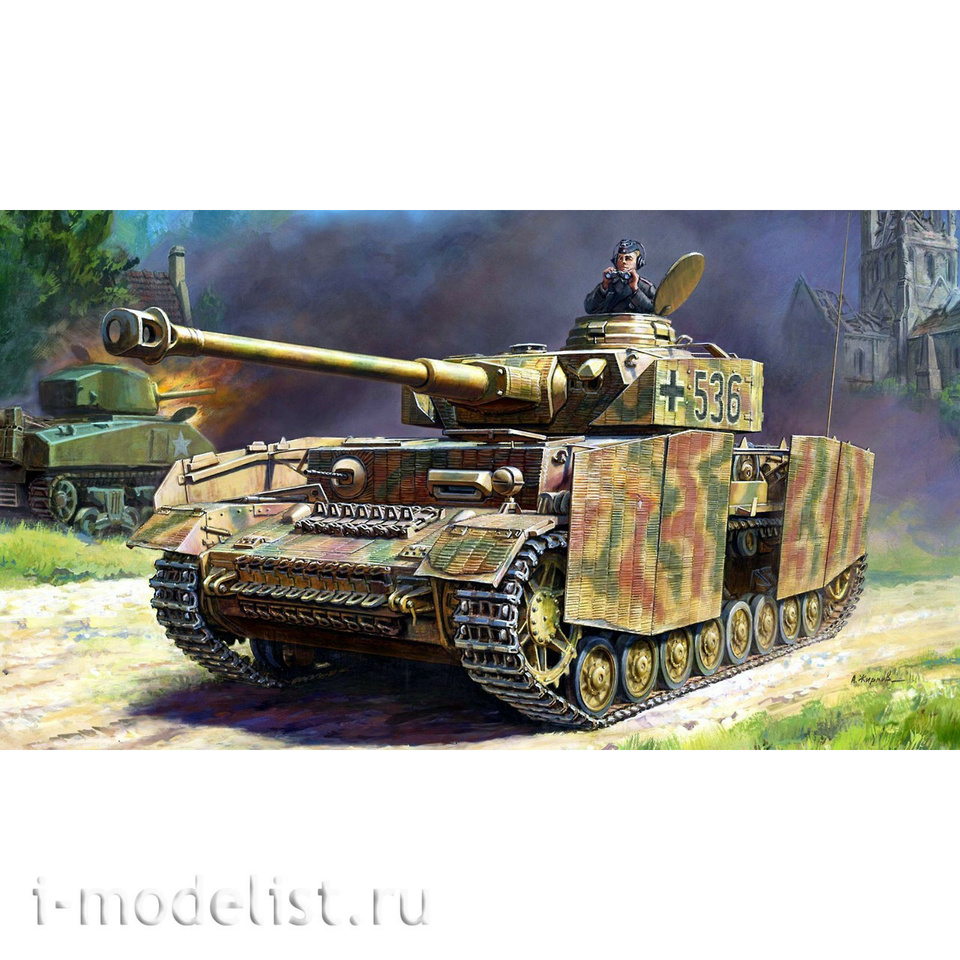 Vendor code:
3620-1
Manufacturer:
Zvezda
Availability:
Are available



Additional Information
the Most mass medium tank of the German panzerwaffe Pz. Kpfw. The IV was mass-produced in several versions from 1937 to 1945. During this time, the plants of the concern "Krupp" produced 8686 such machines. Introduced in April 1943, the modification of the Pz. IVH, has become the most mass and differed reinforced armor-frontal bronelist this 25-ton machines reached thickness 80 mm. 7.5-centimeters gun KwK.40 L/48 was enabled to effectively deal with enemy tanks of the same class.< / p> < p>model Length-20 cm< / p> < p>number of parts - 545 PCs.
< p>TH-25 Pacific88 retarder < p>the set includes paints: < p>art.0022 Pacific88 Paint for airbrushing a dirty White (dirty White) < p>art.0064 Pacific88 airbrush Paint RAL 7028 DUNKELGELB (Dark yellow)< / p> < p>art.0144 Pacific88 airbrush Paint Red-brown base (Red-brown base)< / p> < p>art.0153 Pacific88 airbrush paint Olivgrun camouflage (Olivgrun camo)< / p> < p>art.0243 Pacific88 airbrush Paint RAL 7021 Dunkelgrau< / p> < p>art.0273 Pacific88 airbrush Paint RAL 8017 SCHOKOBRAUN< / p>
Caution! Glue and paints are not included.
The configuration and appearance of the model are subject to change without notice.