AK-190 AK Interactive "MATTE VARNISH", 60 ml (Mat lacquer)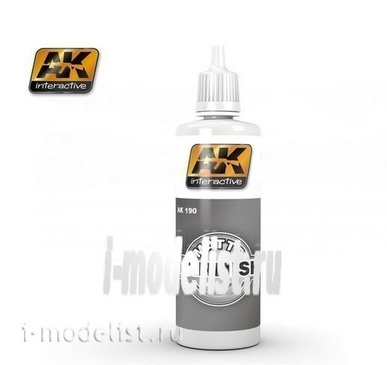 Vendor code:
AK-190
Manufacturer:
AK Interactive
Availability:
Are available
Additional Information
Standard matte varnish company AK-interactive, now in 60 ml. Acrylic water-based lacquer is easy to apply on any surface. Can be applied directly from the bottle, or using a brush or airbrush.  Odorless, diluted with water, if necessary, you can use a thinner AK712.