GB on T-62 under the judging of Miguel Jimenez
So, our dear amigos, we are finally ready to reveal the cards and present to you the very large-scale project that we have been working on all this time, and which will combine a pre-order, an exclusive super-upgrade, an international-level competition platform and the participation of real legends of the modeling world in the person of the well-known Spanish firm AmmoMig or personally the weathering man of all modeling Miguel Jimenez! Didn't expect it? Whether it will still be! It's time to say: "T-62, A (mmo)MIGo!"

The essence of the competition is extremely simple – to place a pre-order-Upgrade for the upcoming T-62 release in 1/35 scale from the Zvezda company on our website and complete the construction by 02/15/2022.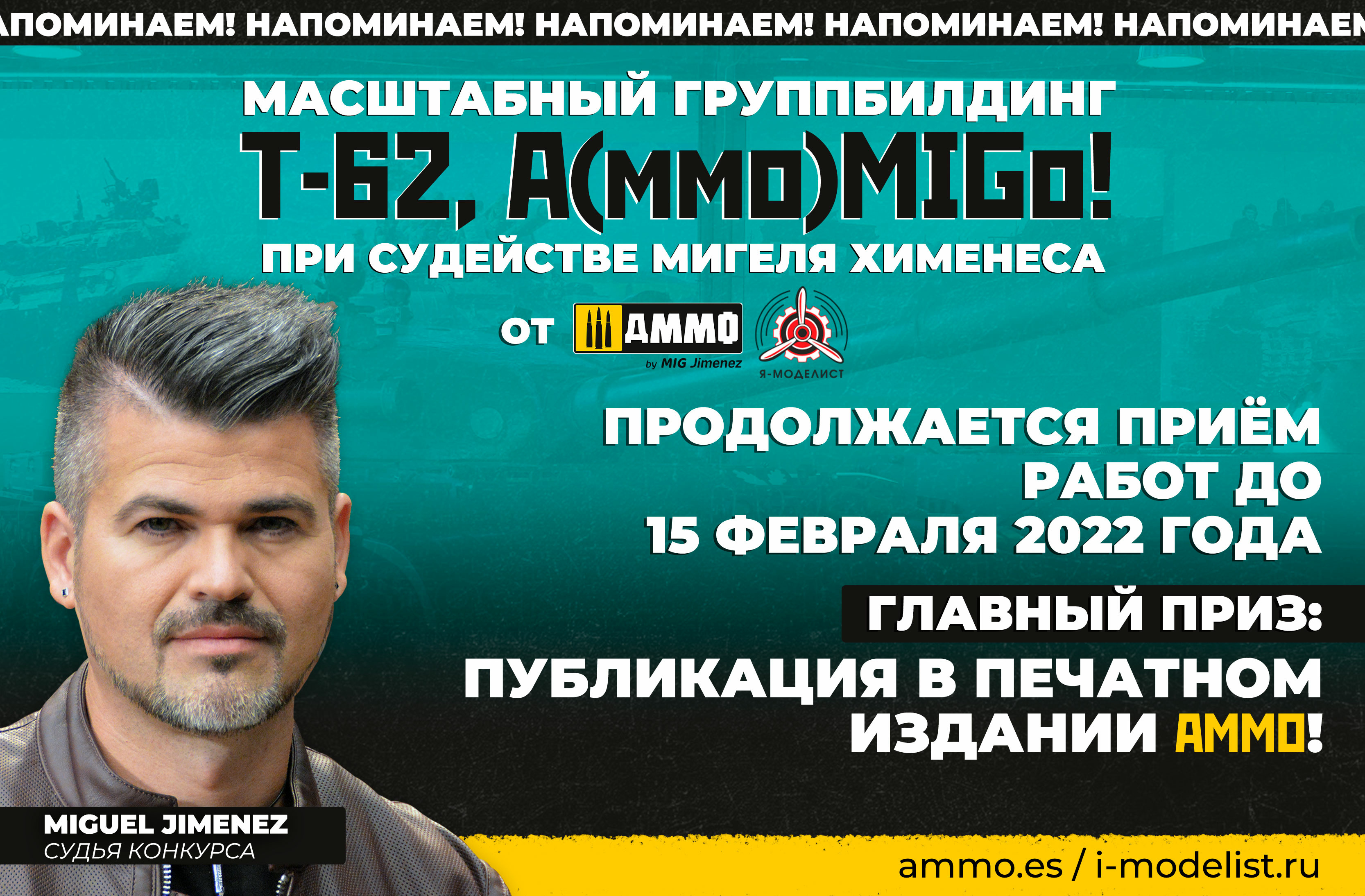 Dates: until 02/15/2022
Learn more: https://vk.com/wall-34210859_657143
GB on "Loaf" at the judging of the publication "Tseykhauz"
If one of you is "worried" about the modeling community and the whole country appreciating your modeling skills, then it's time to "bake a loaf".
Of course, we are not talking about black bread (although we also fully respect and approve of such skills :), but about a new hit supernova from the domestic giants of the Zvezda market, for which we recently announced a grand UPGRADE with cool gifts and !!!dozens!!! discount offers for exclusive add-ons! If someone has not had time to place a pre-order yet, run to fix it).
After all, only in this case you will have a unique chance to participate in our new large-scale group building with fantastic gifts and a chance to become famous at the national level!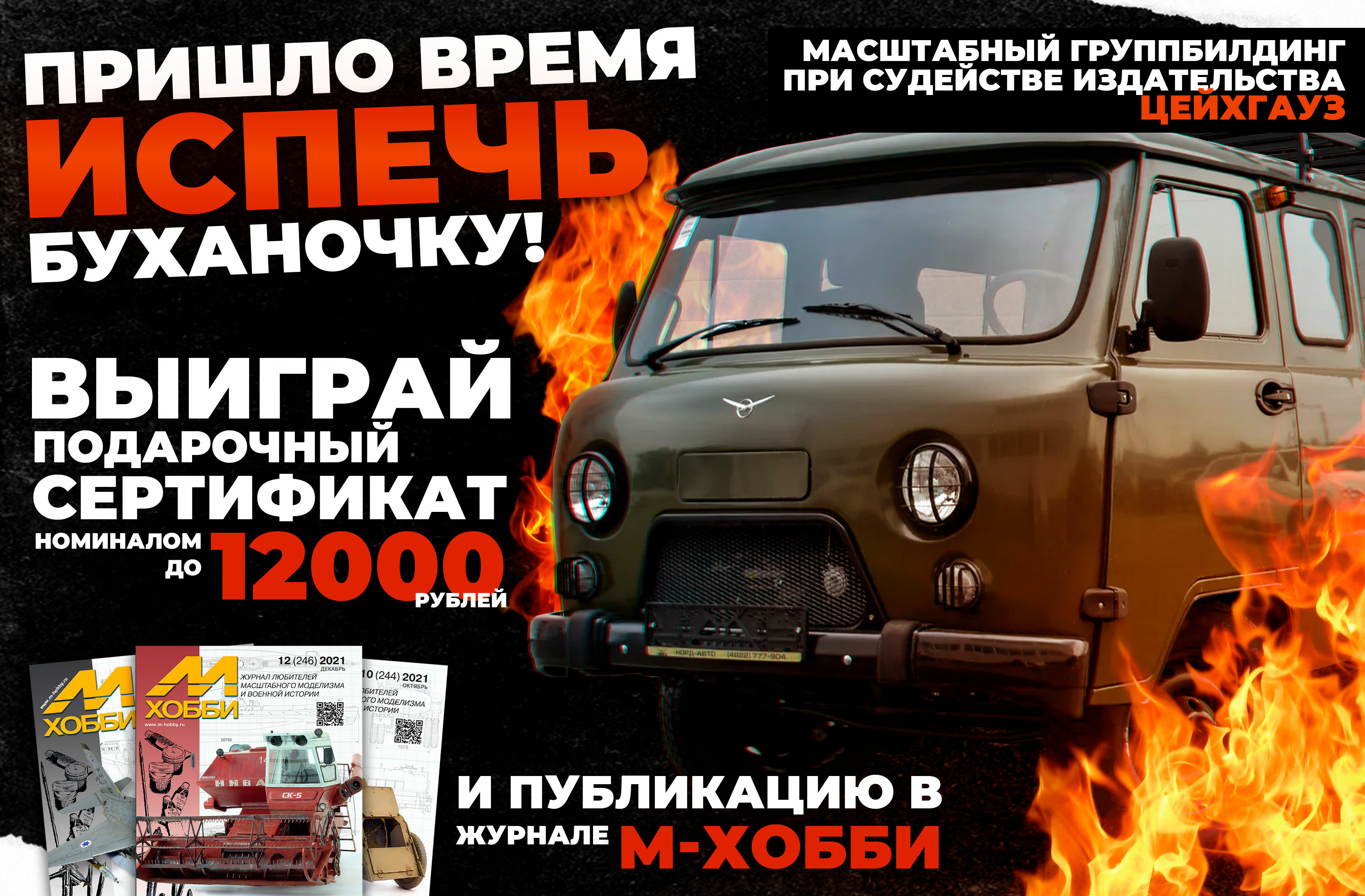 Dates of the event: until 01.04.2022
Learn more: https://vk.com/wall-34210859_661037