AK-4112 AK Interactive Mixture "MEDIUM RUST DEPOSIT" (accumulation of medium rust)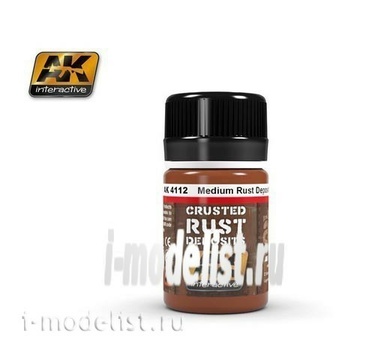 Vendor code:
AK-4112
Manufacturer:
AK Interactive
Availability:
Are available
Additional Information
the New weathering kit provides the most common colors and textures of rust accumulations. Enamel paints can be applied directly from the bottle to the selected areas of the model. After drying, the treated areas give the impression of a real layer of rust.