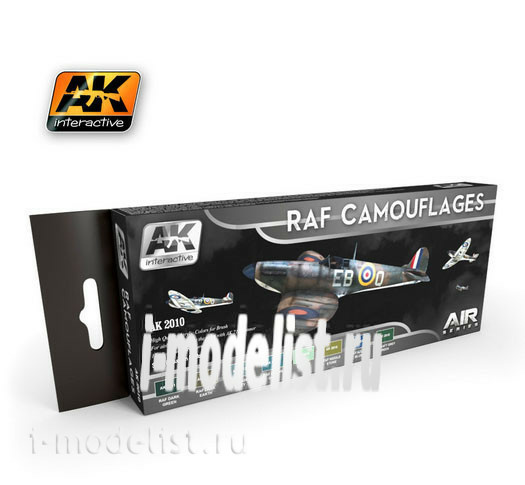 AK-Interactive AK 2010 a Set of eight RAF CAMOUFLAGES colours (camouflage RAF )
Vendor code: AK-2010
Manufacturer: AK Interactive
Availability: Are available
Additional Information
a Set of eight paints specially designed for painting British aircraft of the Second world war. All the colors were established after careful research by historians for accurate reproduction of colors used by the RAF. Acrylic paint can be applied with brushes and airbrush, diluted with water.
Package includes:
-AK2011 RAF DARK GREEN (dark green)
-AK2012 RAF DARK EARTH (dark earth)
-AK2013 RAF MEDIUM SEA GREY (marine grey, medium)
-AK2014 RAF OCEAN GREY (ocean grey)
-AK2015 RAF SKY (celestial)
-AK2016 RAF MIDDLE STONE (stone middle)
-AK2017 RAF AZURE BLUE (azure blue)
-AK2018 AIRCRAFT GREY GREEN (grey green)
Attention!!! Acrylic based paint is not frost resistant. When placing an order in the winter time of the year with temperatures below zero, this paint is sold without a return guarantee in case of loss of primary properties.
---
Related Products
---
You watched recently
Vendor code: AK-2010