RCS014 AK Interactive Set of acrylic colors Real Colors WWII U.S. ARMY DISRUPTIVE CAMO PAINTS SET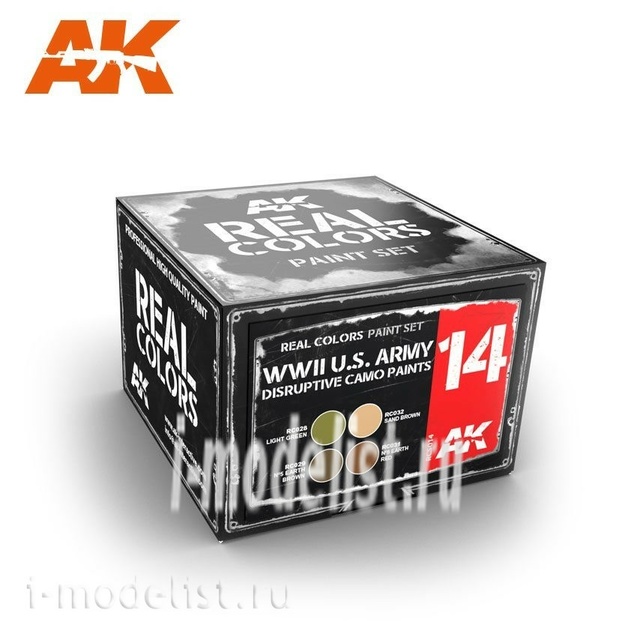 Vendor code:
RCS014
Manufacturer:
AK Interactive
Availability:
Are available
Additional Information
This set contains four color camouflage that was used for the application of destructive patterns of vehicles of the U.S. army during world war II. Our real paints are high quality acrylic lacquer paints made from an improved chemical formula compared to other brands on the market. They are sprayed smoothly through the airbrush; stick to the surface and perfectly dry with a soft matte finish. These paints are steadily holding all the types of weathering products. They can be diluted with a special thinner AK-Interactive or diluents from other manufacturers, designed for acrylic lacquer paints (not vinyl), thinners for varnish, alcohol or water. They can also be easily mixed with other acrylic lacquer paints. Real Colors accurately reproduce the original colors.
Внимание!!! Краска на основе акрила не является морозоустойчивой. При оформлении order в зимнее time года с температурой ниже нуля данная краска продается без гарантии возврата в случае утери первичных свойств.