RCS053 AK Interactive realistic paint Set LUFTWAFFE COLORS 1960S-1970S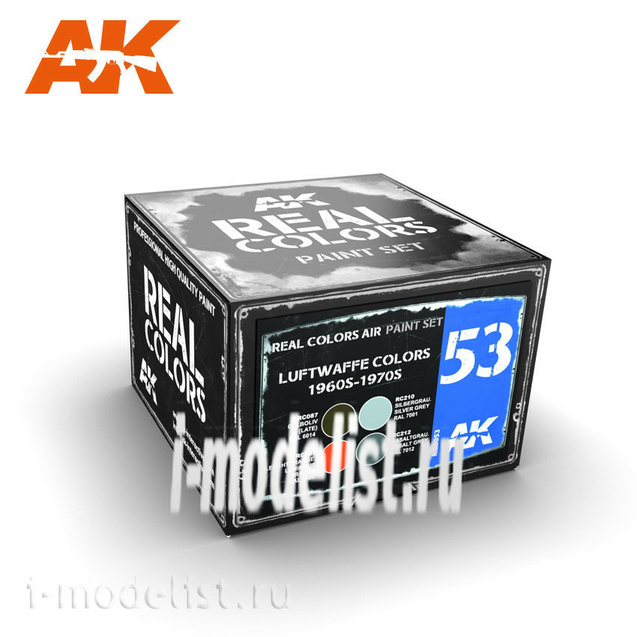 Vendor code:
RCS053
Manufacturer:
AK Interactive
Availability:
Are available

Additional Information
a Set of four realistic acrylic paints for painting German air force models from 1960 to 1970.
Set includes:
RC087 Gelboliv (Late) RAL 6014
RC207 Leuchtorange – Luminous Orange RAL 2005
RC210 Silbergrau – Silver Grey RAL 7001
RC212 Basaltgrau – Basalt Grey RAL 7012
Внимание!!! Краска на основе акрила не является морозоустойчивой. При оформлении order в зимнее time года с температурой ниже нуля данная краска продается без гарантии возврата в случае утери первичных свойств.