AK-008 AK Interactive acrylic DUNKELGELB HIGH LIGHT (German dark yellow, highlight shade)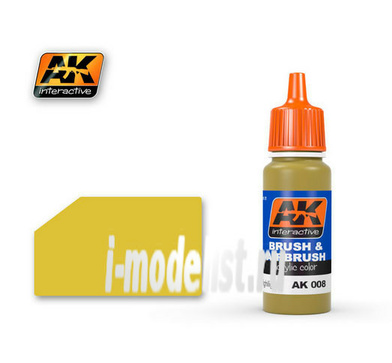 Vendor code:
AK-008
Manufacturer:
AK Interactive
Availability:
Are available
Additional Information
water-based Acrylic paint. Use alone, or mix with other acrylic paints to achieve the desired color. The formula is designed specifically for effective application when using brushes and airbrushes. If necessary, it can be diluted with a special thinner or water. The special formula of the paint prevents clogging of the airbrush. Shake before use.
Внимание!!! Краска на основе акрила не является морозоустойчивой. При оформлении order в зимнее time года с температурой ниже нуля данная краска продается без гарантии возврата в случае утери первичных свойств.