47307 akan Set of acrylic paints "Auto/Moto/armored vehicles of the USSR of the 2nd world war" (in a set of paint 10 ml.)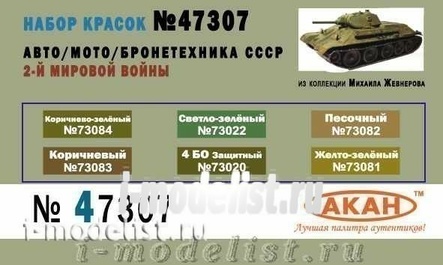 Vendor code:
47307
Manufacturer:
Акан
Availability:
Are available
Additional Information
(brown-green 73084, brown 73083, light green 73022, 4BO protective 73020, sand 73082, yellow-green 73081).
Внимание: краска не переносит минусовых температур!!!