72030 akan USA Fs: 36320 Ghostly dark gray (Dark ghost grey) Volume: 10 ml.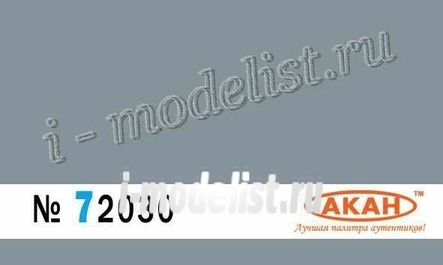 Vendor code:
72030
Manufacturer:
Акан
Availability:
Are available
Additional Information
Purpose: the Us air force. Application: 1980s - until present day - camouflage top and side surfaces of the fairing or nose antennas
Внимание: краска не переносит минусовых температур!!!