73046 akan USSR/Russia Blue (faded) Volume: 10 ml.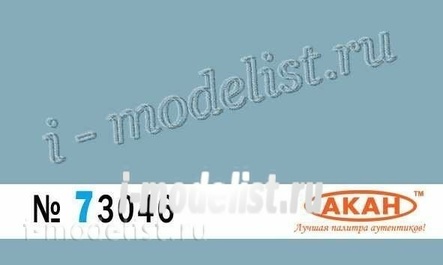 Vendor code:
73046
Manufacturer:
Акан
Availability:
Are available
Additional Information
Purpose: aviation USSR - Rossiya. Application: from the 1970s to the present day - camouflage spots - 2 on the upper and side surfaces of aircraft: su: 27; 27 UB; 27 PU
Внимание: краска не переносит минусовых температур!!!