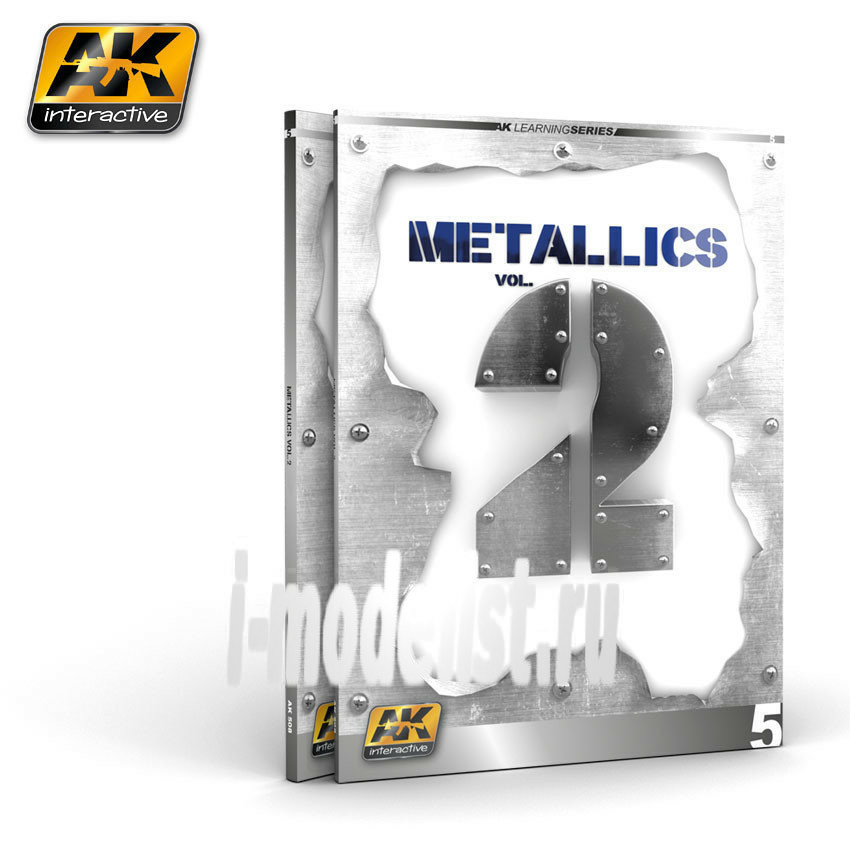 AK508 AK Interactive AK Learning 4 Metallics vol 2
Vendor code: AK508
Manufacturer: AK Interactive
Availability: Are available
Additional Information
Metallic has always been a difficult task for modelers. No matter what you collect, sooner or later you will come across a metal surface, which, of course, want to play as realistic as possible. There are many methods and colors and achieve the desired effect on the pages of this publication talented modelers will introduce you to them. 
The second volume will show how to apply the effects of metal to historical and fantasy figures, how to achieve the appearance of metal without using metallic paint, how to use light and shadow to simulate the effect of metal. Many tricks and techniques from the best modelers. Techniques will be shown on the example of models of robots, spaceships, historical miniatures and much more.
Please note the English edition.
---
Related Products
---
You watched recently