1/350 ICM S. 003 the Kronprinz - German battleship WWI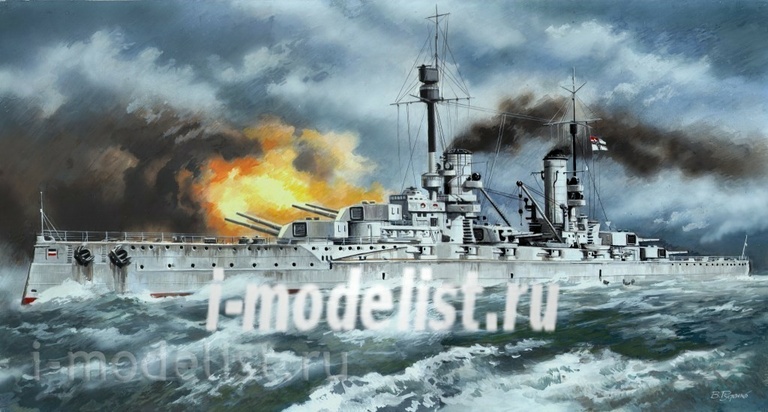 Vendor code:
S.003
Manufacturer:
ICM
Availability:
Are available
Additional Information
The battleship Kronprinz was part of the Kaiser's German fleet during the First world war.
It belonged to the battleships of the "könig". "Kronprinz" came into operation on November 8, 1914 and became part of the 3rd squadron of The high seas Fleet. The battleship participated in many military operations against the British fleet, in particular, the battle of Jutland (31 may – 1 June 1916). He was the fourth ship in the column and was not damaged. On 5 November 1916 "the crown Prince" got hit by a torpedo from the British submarine J-1, but safely reached base.
on March 5, 1917 during maneuvers faced the same battleship "grosser Elector". After repairs in September-October 1917, "the crown Prince" took part in Moonsund operation against the Russian Baltic fleet.
on June 15, 1918 the ship was renamed "crown Prince Wilhelm". After the armistice ,crown Prince Wilhelm was interned by the allies in Scapa Flow, where he was flooded by his crew on June 21, 1919.

the Model is equipped with a decal and contains details for the construction of the model for the period 1915 and 1918.
Caution! Glue and paints are not included.
The configuration and appearance of the model are subject to change without notice.