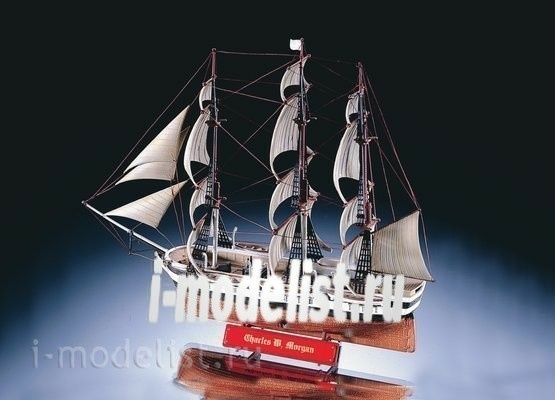 120005 Modeler 1 / 200th of the Whaling ship "new Bedford"
Vendor code: 120005
Manufacturer: Моделист
Availability: Are available
Additional Information
Until 1870, whaling was an extremely important part of the economy. More than half of all fat produced in the world was supplied by the USA. Fishing was conducted in the Western Pacific ocean, and the trips were very long – from 3 to 4 years. Whale oil was processed into oil for lamps, fuel was made from it, used in mechanical engineering until oil was found in Pennsylvania.
a Typical whaling vessel of the time was approximately 36 meters long and 8 meters wide. The crew consisted of 20-30 people who worked in terrible conditions. During the heyday of whaling, 429 whaling vessels were assigned to new Bedford.
Whales were then beaten with hand harpoons from special whaleboats. The whaling boat had to have excellent maneuverability to be able to Dodge the blows of the mighty tail of an angry wounded whale. The whaleboats had equally pointed nose and stern (by the way, the term "whaleboat" means "whaling boat"–.
In 1868, Norwegian Sven Foyn invented a garnet harpoon, which was fired from a special gun, and whaling became less dangerous.
the Model presented (the prototype for which was the famous whaling ship "Charles Morgan") has all the characteristic features of such whalers – a pot-bellied, roomy body with full bow contours, a large number of whaleboats (six workers and two spare), the corresponding number of davits, making it possible to lower and raise the whaleboats independently of each other, and finally, between the foremast and mainmast are visible pipes of fat furnaces. The furnace consisted of bricks, and they hit two big boiler with a capacity of 100L to peretaplivanii fat.
Caution! Glue and paints are not included.
The configuration and appearance of the model are subject to change without notice.
---
Related Products
Vendor code: 120007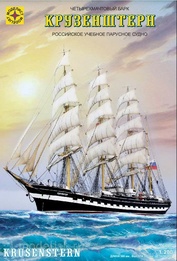 Vendor code: 120006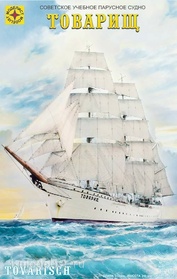 ---
You watched recently