AMIG7404 Ammo Mig Kit FIGHTING COMPARTMENT weathering SET (Interior, fighting compartment)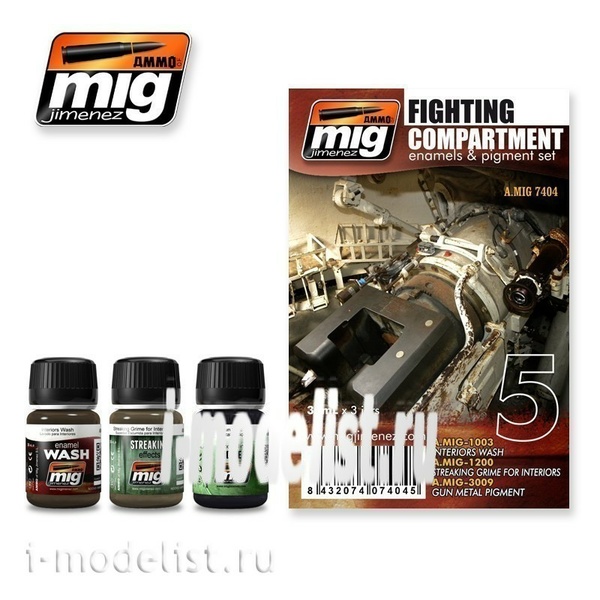 Vendor code:
AMIG7404
Manufacturer:
Ammo Mig
Availability:
Are available
Additional Information
a Set for weathering the interiors of ground military equipment. Using this kit, you can easily and quickly reproduce the various types of contamination and traces of operation, characteristic of the interiors of military equipment. The kit includes a wash, the effect of pollution for white tones and pigment to simulate areas of paint rubbed to the metal.
Composition set:
A. MIG-1003 INTERIORS WASH
A. MIG-1200 STREAKING GRIME FOR INTERIORS
A. MIG-3009 GUN METAL