AMIG7429 Ammo Mig WEATHERING SET FOR MECHAS (Weather effects for fur)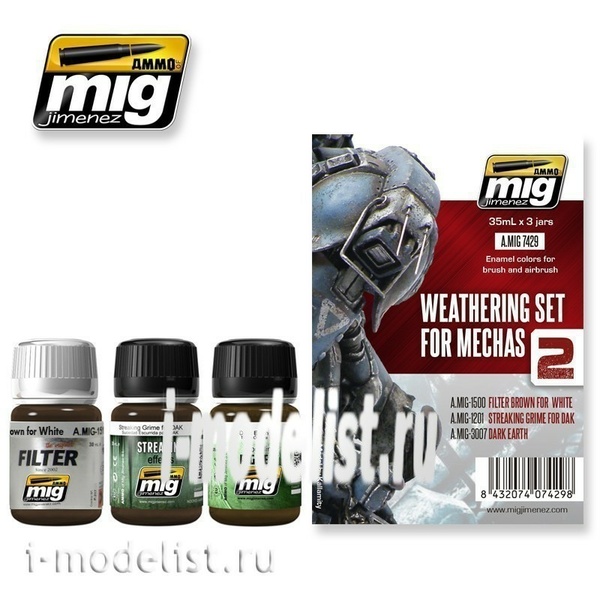 Vendor code:
AMIG7429
Manufacturer:
Ammo Mig
Availability:
Are available
Additional Information
Basic set to play weather effects on robots, spaceships, different types of sci-Fi mechanisms and vehicles. The set will include three jars of 35 ml. Methods of application are described in detail in the book "IN COMBAT, Painting Mechas".
A. MIG-1500 BROWN FOR WHITE FILTER
A. MIG-1201 STREAKING GRIME FOR DAK
A. MIG-3007 DARK EARTH