AMIG7400 Ammo Mig Pigment set PIGMENT RUST SET (rust application Set)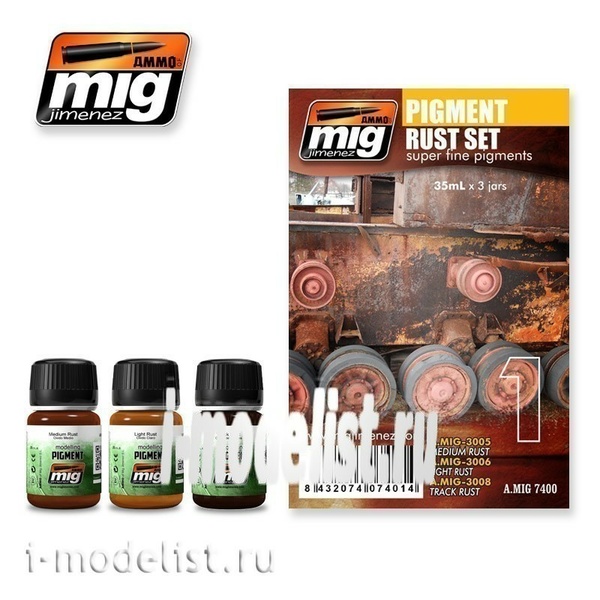 Vendor code:
AMIG7400
Manufacturer:
Ammo Mig
Availability:
Are available
Additional Information
a Set of pigments to simulate rust. The model will become more realistic and reliable. The set has three shades: orange pigment for fresh rust A. MIG-3006, darker shade for old rust A. MIG-3008 and intermediate shade A. MIG-3005.