AMIG7436 Ammo Mig Set "US MODERN COCKPITS" (Modern cockpit USA)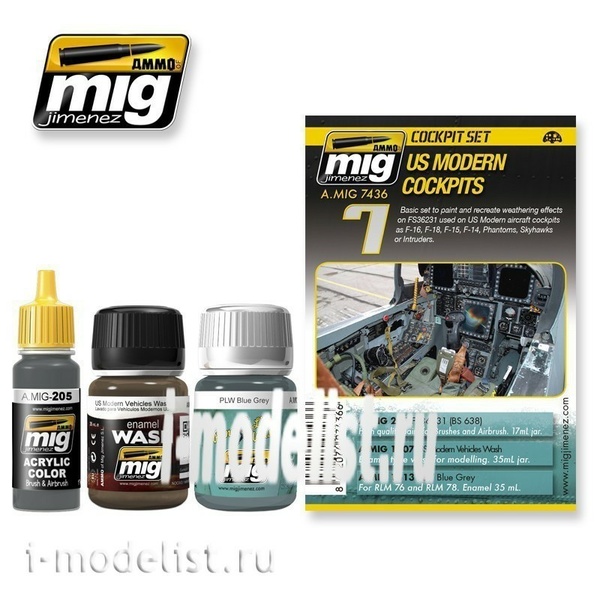 Vendor code:
AMIG7436
Manufacturer:
Ammo Mig
Availability:
Are available
Additional Information
a Basic set for painting and oils cockpits of modern aircraft of the United States. The set includes an acrylic base color, wash and panel wash to create a realistic look of the model. Suitable for F-16, F-18, F-15, F-14, Phantom, Skyhawk and Intruder.