PM72002 KV Models 1/72 An-12BK-masks for painting the livery of the USSR aircraft (Aeroflot)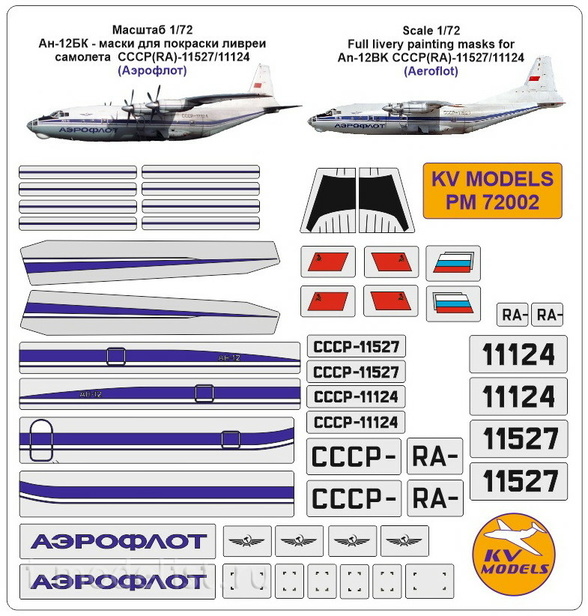 Vendor code:
PM72002
Manufacturer:
KV Models
Availability:
Are available
Маски наносятся на прозрачные участки остекления модели и плотно прижимаются к ним.
После полного окончания окраски модели и покрытия ее лаком маски удаляются с остекления модели тонким пинцетом.
Комплект масок предназначен для одноразового использования.
Срок годности при комнатной температуре не ограничен.