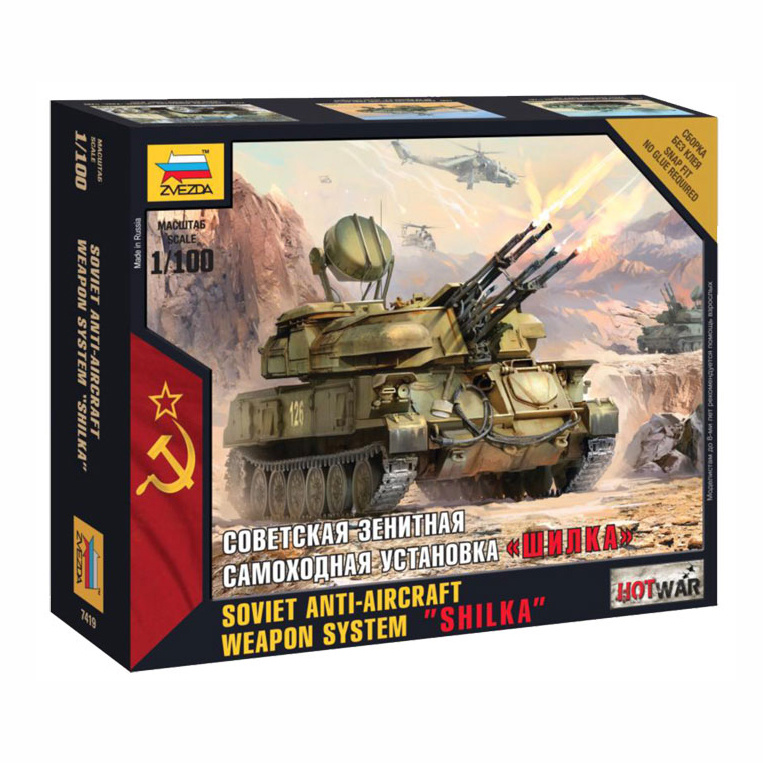 7419 Zvezda 1/100 Soviet antiaircraft self-propelled "Shilka"
* цена для розничных клиентов магазина
Vendor code: 7419
Manufacturer: Zvezda
Availability: Are available
Additional Information
ZSU 23-4 "Shilka" was adopted by the Soviet army in 1965. At that time – it was an advanced machine: radar search of the enemy, rate of fire and killing power made the probable enemy to respect and fear this machine. Due to the design features, "Shilka" can fire on both air and ground targets, while the ZSU itself can move at the time of firing. "Shilka" is well proven as a technique cover the infantry column on the March and in battle.  With her fire she literally mow the enemy ranks. In spite of the fact that technically "Shilka" is already outdated, it continues to carry the hard service in the Russian army.
---
Related Products
---
You watched recently