6112 Zvezda 1/72 Soviet anti-tank 45-mm gun with calculation (for the game "Great Patriotic war").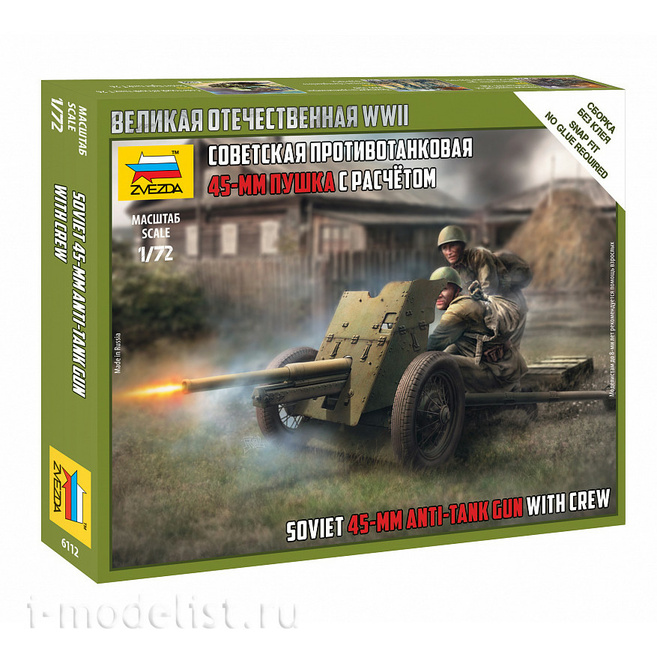 Vendor code:
6112
Manufacturer:
Zvezda
Availability:
Are available





Additional Information
Model of the famous 45mm cannon. "Sorokopyatka" as it is affectionately called in the army, were used on all fronts, participated in almost all the battles of the great Patriotic war, from the defense of Moscow to the capture of Berlin. The model is equipped with a calculation of two figures. Assembly without glue, high degree of copy. In the game system "Great Patriotic war", the gun is an effective means of fighting tanks.