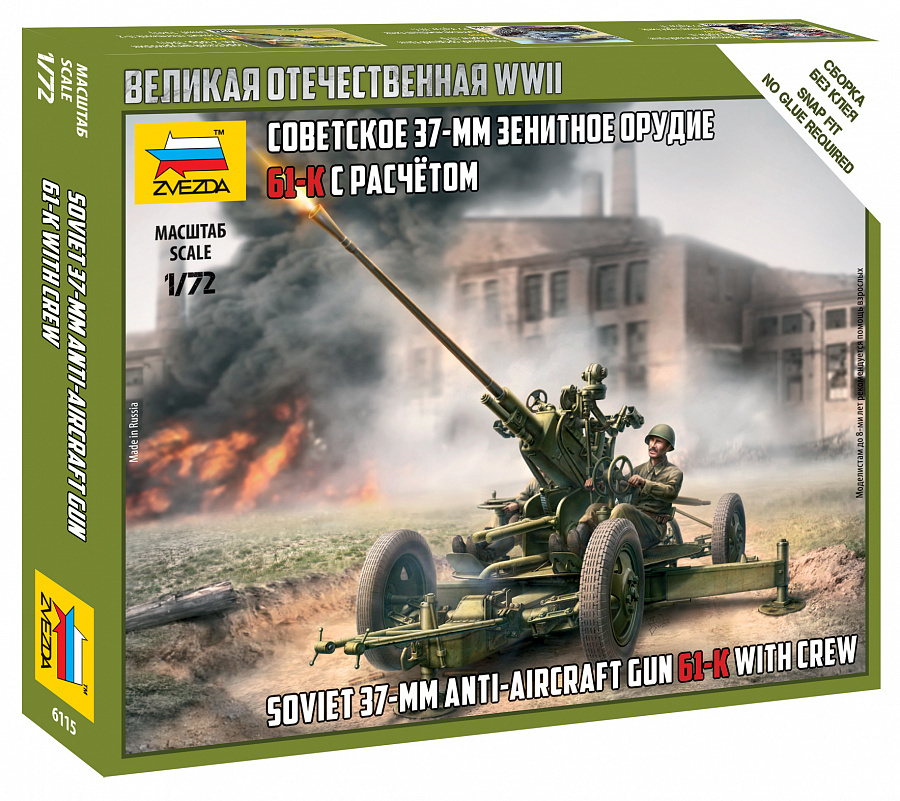 6115 Zvezda 1/72 Soviet 37-mm gun 61-K with the calculation (for the game "Great Patriotic war").
Vendor code: 6115
Manufacturer: Zvezda
Availability: Are available
Additional Information
Exact replica model
Suitable for both collectors and players
Calculation in set with instrument
61-K – Soviet automatic anti-aircraft gun caliber 37 mm. anti-aircraft Gun 61-K during the great Patriotic war was the main means of air defense of the Soviet troops, who were on the front line.
After the end of the great Patriotic war this a tool long was on weapons Soviet Army. The gun was exported to dozens of countries around the world, in the armies of many of which it is in service and now.
---
Related Products
---
You watched recently