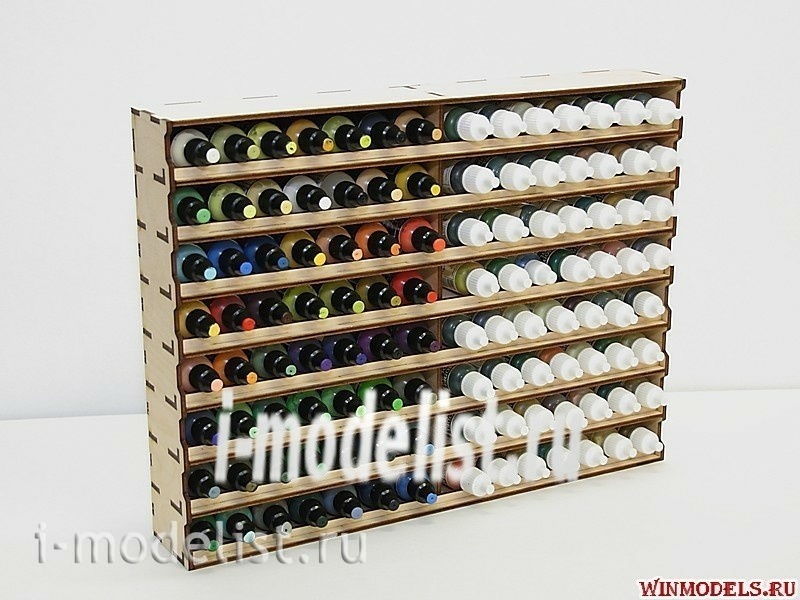 POL-02 WinModels Shelf table-hanging for the arrangement of jars lying
Vendor code: POL-02
Manufacturer: WinModels
Availability: Are available
Additional Information
Set for assembling a table-hanging shelf for jars lying Pacific88-AERO Art-color and Vallejo, AK Interactive and the same type with them. 
the Shelf has a capacity of 112 bottles.

Material: birch plywood 4mm.
the Set contains 28 elements.

shelf Elements have clamps on all stud joints, which greatly facilitates the Assembly without the use of tightening devices in the form of clamps, rubber bands, etc.
The shelf also has pear-shaped holes on the rear panel for mounting on a vertical surface. 

Dimensions:
Width: 400 mm.
Height: 300 mm.
Depth: 65 mm.

the organizer does not include additional accessories, the photos show only possible use of this organizer.
Внимание. Продукция поставляется в разобранном виде.
---
Related Products
---
You watched recently