AMIG7201 Ammo Mig Set of four acrylic paints "USN SET 1: FROM 80'S TO PRESENT" (us Navy aviation, from 80's, to the present day)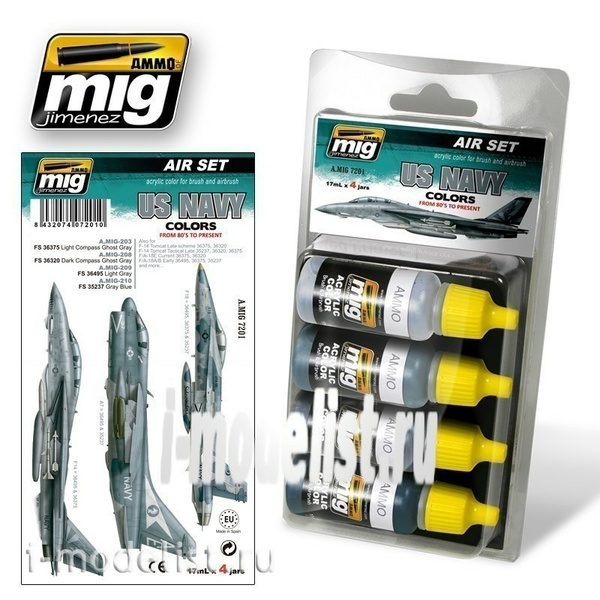 Vendor code:
AMIG7201
Manufacturer:
Ammo Mig
Availability:
Are available
Additional Information
Set includes:
AMIG203 FS 36375 Light Compass Ghost Gray
AMIG209 FS 36495 Light Gray
AMIG208 FS 36320 Dark Compass Ghost Gray
AMIG210 FS 35237 Gray Blue
Внимание! Краска на основе акрила не является морозоустойчивой. При оформлении order в зимнее time года с температурой ниже нуля данная краска продается без гарантии возврата в случае утери первичных свойств. 
Краска акриловая, объем 17 мл.
Отлично подходит как для аэрографа, так и для кисти.
Производство: Испания.