AMIG7141 Ammo Mig 1944-1945 GERMAN STANDARD COLORS (standard German colors 1944-45)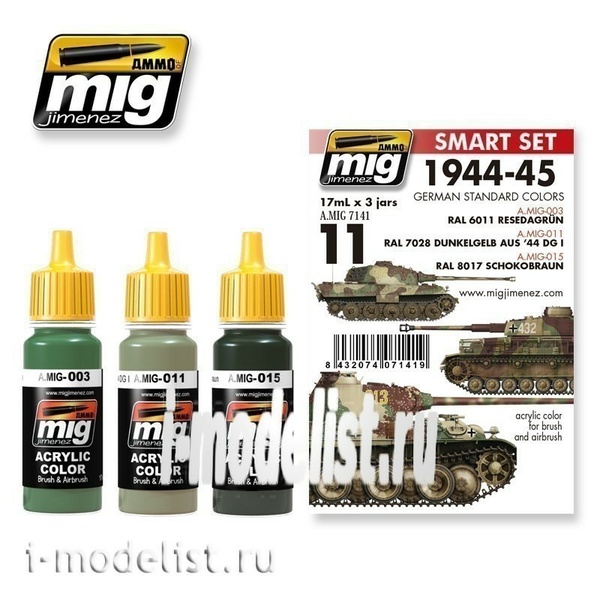 Vendor code:
AMIG7141
Manufacturer:
Ammo Mig
Availability:
Are available
Additional Information
despite the belief of many modelers, the colors used by Germany changed throughout the war. For example, the famous dark yellow "Dunkelgelb" was lighter in 1944. Another famous color, green "Resedagrün" also changed significantly. This small set includes the most used colors of 1944 and 1945. The paint formula is specially designed for high-quality coating when using brushes and airbrushes. Soluble in water, odorless, non-toxic, dries in 24 hours. It is recommended to use MIG -2000 Acrylic Thinner for dilution.
Внимание! Краска на основе акрила не является морозоустойчивой. При оформлении order в зимнее time года с температурой ниже нуля данная краска продается без гарантии возврата в случае утери первичных свойств. 
Краска акриловая, объем 17 мл.
Отлично подходит как для аэрографа, так и для кисти.
Производство: Испания.