AMIG7148 Ammo Mig Set acrylic 1939-1944 GERMAN STANDARD COLORS (German standard colors 1939-44)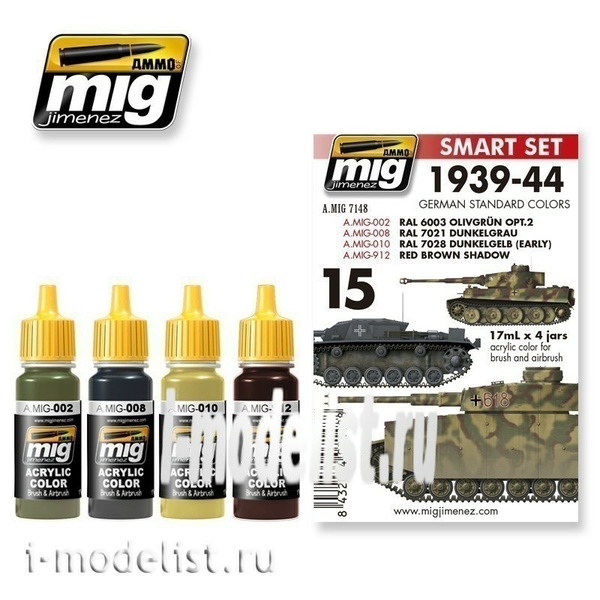 Vendor code:
AMIG7148
Manufacturer:
Ammo Mig
Availability:
Are available
Additional Information
despite the strong belief of many modelers, the colors used by Germany changed Significantly during the war. This small set includes the most common colors from 1939 to 1944, allowing you to give precision and realism.
the Paint is diluted with water, odorless, non-toxic. Completely dries in 24 hours.
Внимание! Краска на основе акрила не является морозоустойчивой. При оформлении order в зимнее time года с температурой ниже нуля данная краска продается без гарантии возврата в случае утери первичных свойств. 
Краска акриловая, объем 17 мл.
Отлично подходит как для аэрографа, так и для кисти.
Производство: Испания.