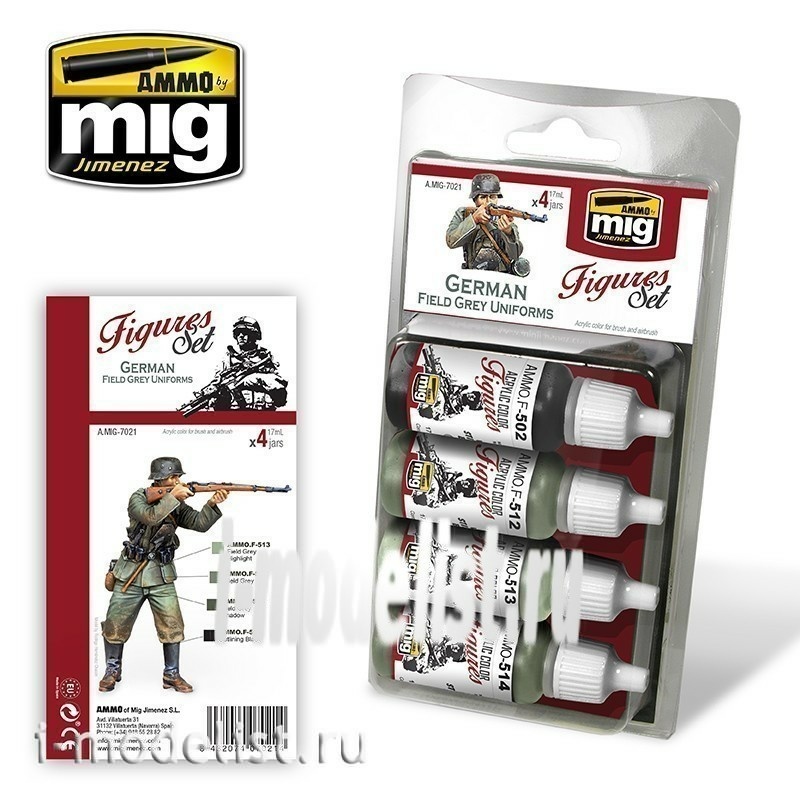 Additional Information
the Set contains the following colors:
AMMOF512 FIELD GREY FS-34159
AMMOF513 FIELD GREY HIGHLIGHT FS-34414
AMMOF514 FIELD GREY SHADOW FS-34086
AMMOF502 OUTLINING BLACK
Внимание! Краска на основе акрила не является морозоустойчивой. При оформлении order в зимнее time года с температурой ниже нуля данная краска продается без гарантии возврата в случае утери первичных свойств. 
Краска акриловая, объем 17 мл.
Отлично подходит как для аэрографа, так и для кисти.
Производство: Испания.
---
Related Products