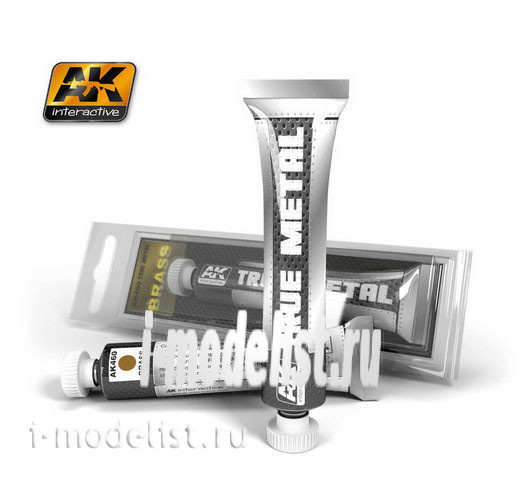 AK460 AK Interactive Wax paint TRUE METAL BRASS ("real metal", brass)
Vendor code: AK460
Manufacturer: AK Interactive
Availability: Are available
Additional Information
Metallic on wax base. Made of high quality pigments providing an extremely realistic effect. The paint is specially designed for modelers, can be applied with a brush, finger, cotton swab, or even airbrush after dilution. After drying, can be polished. It is recommended to apply on the primer.
Долго искал правильный цвет для гильз/латуни. Пробовал цвета у Звезды и Vallejo. Эта краска, ложится тонким слоем, полируется (если наto). С ней гильзы получаются наиболее реалистичными по цвету.
Внимание!!! Краска на основе акрила не являются морозоустойчивой. При оформлении order в зимнее time года с температурой ниже нуля данная краска продается без гарантии возврата в случае утери первичных свойств. 
---
Related Products
---
You watched recently