AK-460 AK Interactive Wax paint TRUE METAL BRASS ("real metal", brass)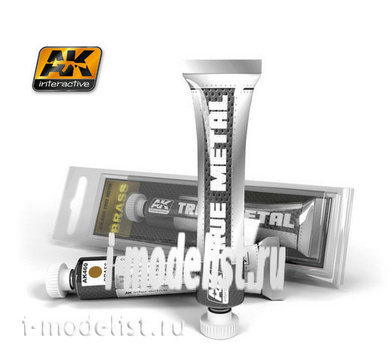 Vendor code:
AK-460
Manufacturer:
AK Interactive
Availability:
Are available
Additional Information
Metallic on wax base. Made of high quality pigments providing an extremely realistic effect. The paint is specially designed for modelers, can be applied with a brush, finger, cotton swab, or even airbrush after dilution. After drying, can be polished. It is recommended to apply on the primer.
Внимание!!! Краска на основе акрила не являются морозоустойчивой. При оформлении order в зимнее time года с температурой ниже нуля данная краска продается без гарантии возврата в случае утери первичных свойств.