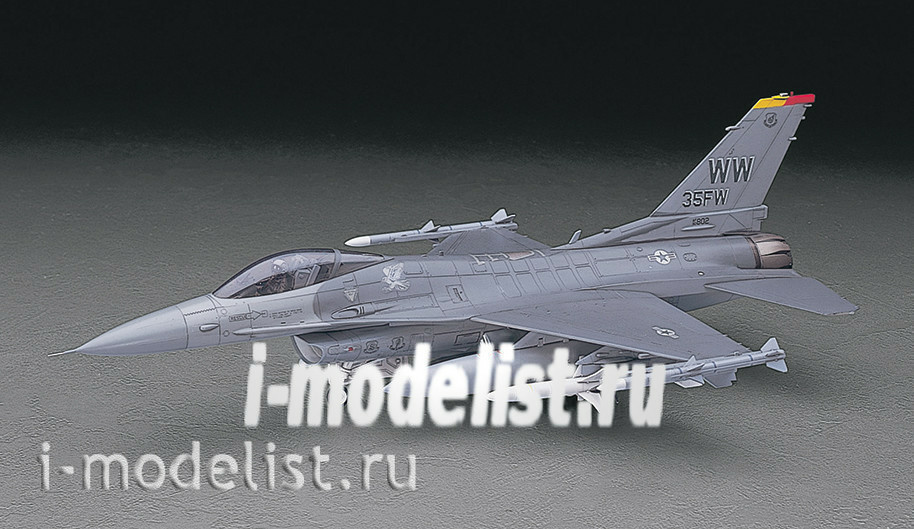 07232 Hasegawa 1/48 F16CJ Fighting Falcon Misawa Japan
Vendor code: 07232
Manufacturer: Hasegawa
Availability: Are available
Additional Information
F-16CJ Wild Weasel - air defense breakthrough fighter, created by the American firm Lockheed Martin. The aircraft is a modification of the multi-purpose fighter F-16C Block 50 and is designated Block 50D/52D. This fighter is used in the tasks of breaking through and suppressing enemy air defense (Suppression Enemy Air defense - SEAD) , replacing the old, but reliable aircraft F-4G Wild Weasel US air force. F-16CJ AIRCRAFT has the ability to fully utilize the capabilities of AGM-88 HARM and guidance system AN/ASQ-213 HARM (HTS) to suppress enemy air defense. The HTS system allows the use of HARM MISSILES in a known range mode, which provides an increase in the range of impact simultaneously with an increase in the accuracy of hitting the target. Also on the aircraft is installed container ALQ-119 Electronic Jamming Pod.  This specialized modification of the F-16 can carry an ALQ-110 container with self-defense ammunition. The first Block 50D was delivered to the US air force in may 1993. The first machines were delivered in 78 squadron "Bushmasters" 20 th aviation wing.  These aircraft were used by the U.S. air force in operations over Yugoslavia. At the present time to extend the capabilities of the aircraft is developed by the system Joint Emitter Targeting System (JETS).  
Number of parts: 134.
Caution! Glue and paints are not included.
The configuration and appearance of the model are subject to change without notice.
---
Additionally, we recommend also purchasing
Not available
Vendor code: QB48 189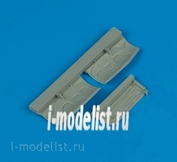 Vendor code: QB48 903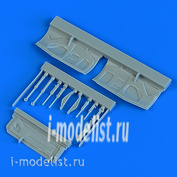 Vendor code: QD48035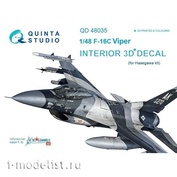 ---
Related Products
---
You watched recently