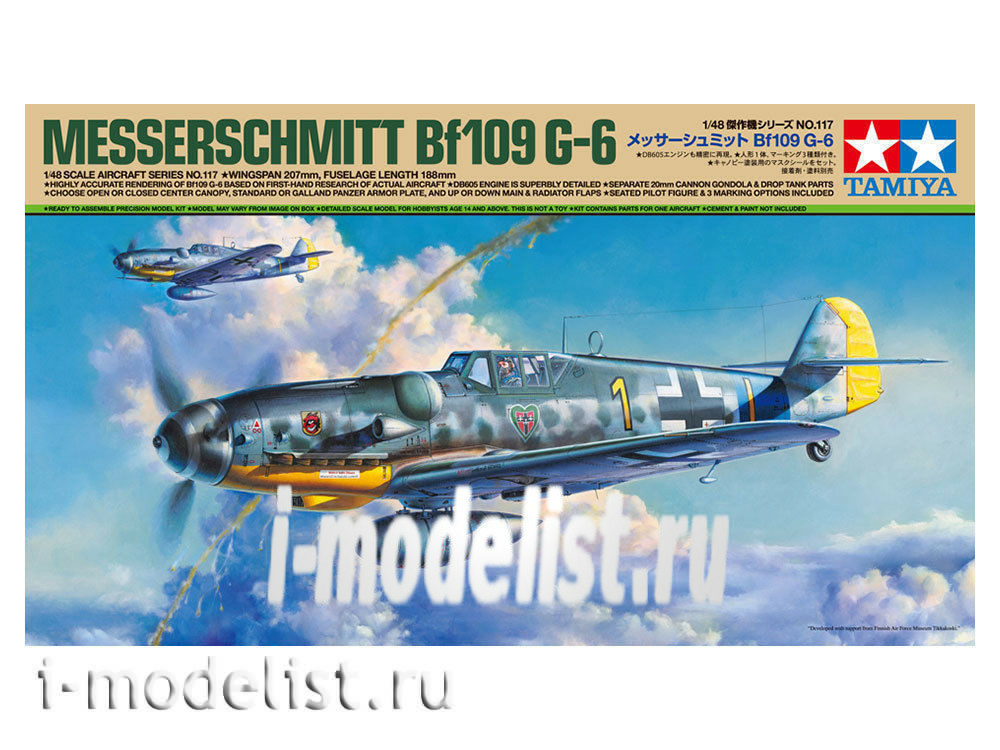 61117 Tamiya 1/48 Messerschmitt Bf-109 G-6
Vendor code: 61117
Manufacturer: Tamiya
Availability: Not available
Additional Information
In mid-1941, when the Bf 109F WAS the main German fighter on the Eastern front, the development of the Bf 109G modification began, which was destined to become the most massive in the whole family. The new version was designed in a hurry, so its design differences from the "F" ("Friedrich") were minimal. In 1941, the designers have relied on a further increase in flight speed, even at the expense of maneuverability and controllability. On the other hand, the height of air combat constantly increased, which forced the developers to pay attention to improving the altitude characteristics of the fighter.
By mid-1942, there was a need to expand the combat capabilities of the Bf 109G — already required something more than a "clean fighter". Such a multi-purpose option was the "G-6", the most massive in the family — like machines built more than 12 000. The main feature of the new model was the airframe design, which allowed the use of a wide range of different conversion sets or "sets for field refinement". The aircraft could also be equipped with various dB 605 engine options.
Caution! Glue and paints are not included.
The configuration and appearance of the model are subject to change without notice.
---
Additionally, we recommend also purchasing
---
Related Products