AK11683 AK Interactive Set of acrylic paints "Black and cream-white car interiors" (BLACK & CREAM WHITE VEHICLE INTERIORS)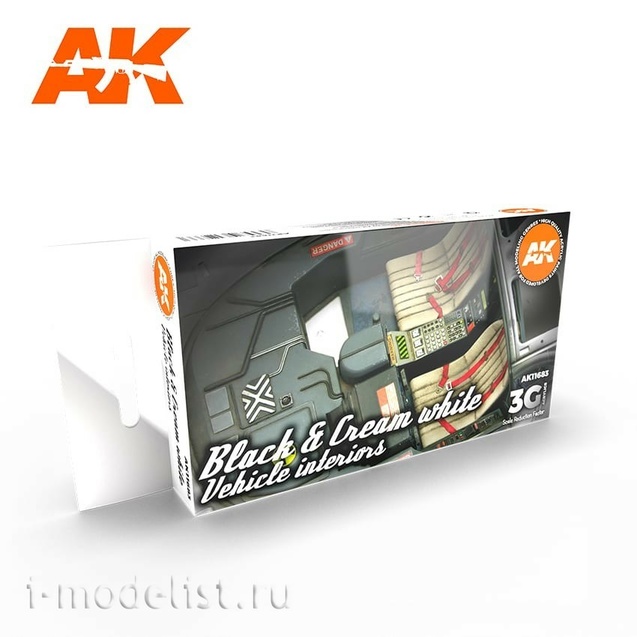 Vendor code:
AK11683
Manufacturer:
AK Interactive
Availability:
Are available

Новая формула, готовая к нанесению кистью, инновационный дизайн, широчайший ассортимент! Все это- новая линейка красок от «AK Interactive»- 3rdGeneration.
После высыхания цвета становятся устойчивыми и водонепроницаемыми. Они устойчивы к воздействию масел, эмалей, моющих средств, растворителей или любой потенциально агрессивной техники работы. Они легко наносятся, не скрывая мельчайших деталей рисунков или масштабных моделей. Все это новая формула красок «3rd Generation».