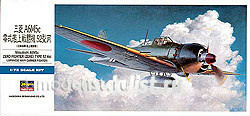 Hasegawa 1/72 00453 Mitsubishi A6M5 Zero Fighter Type 52 Hei (ZEKE)
Vendor code: 00453
Manufacturer: Hasegawa
Availability: Are available
Additional Information
А6М5а had a more heavy covering of the wing and two cannons "type 99" tape food (ammo 125 rounds). A6m5b, in addition, for the first time received armor protection of the pilot in the form of 50-mm frontal bulletproof glass of the cockpit lantern. Fuselage fuel tanks to some extent protected the fire-fighting carbon dioxide system. The armament capacity was increased by replacing one 7.7 mm fuselage machine gun with a 13.2 mm type 3 heavy machine gun. The most powerful firepower among all options "zero" differed A6m5s, which dismantled and the second fuselage 7.7-mm machine gun, and in the planes of the wing next to the 20-mm guns placed two 13.2-mm machine gun "type 3". Thus, the aircraft had two 20-mm guns and three 13.2-mm machine guns. Among other innovations А6М5с was back and Broneslavovich pilot, and an additional 140 litre-sealing fuel tank behind the cab. All factories have built about 6000 А6М5 different modifications.
Caution! Glue and paints are not included.
The configuration and appearance of the model are subject to change without notice.
---
Additionally, we recommend also purchasing
Not available
Vendor code: SS200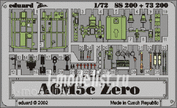 Not available
Vendor code: CX006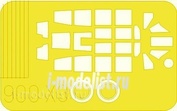 ---
Related Products
---
You watched recently