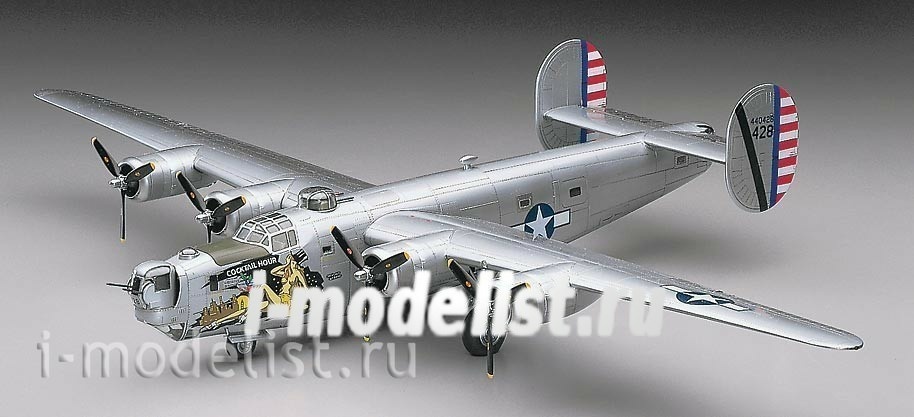 Additional Information
Consolidated F-7 - long-range scout. Four-engine all-metal monoplane with two-keel tail and retractable tricycle landing gear with nose strut. Crew - 10 people was a mess in photo reconnaissance heavy bomber b-24 "liberator". The bomber was designed in the CB "Consolidated aircraft Corporation" under the leadership of A. Ladden. The prototype bomber, the XB-24 had flown on 29 December 1939-24 December 1940 were built in series at several factories, from August 1941 this car was in the air force of the U.S. army.The first prototype of the scout, the XF-7, was converted from a b-24D modification aircraft in 1942 in the workshops of Northwest airlines. From the bomber, he was distinguished by the lack of bomb racks, increased fuel (additional tanks in the former bomb Bay) and a set of photographic equipment. Since the end of 1942, modification centers of the air force began to remake serial B-24J scouts.F-7 was in service only in the United States, since 1943. Total produced 214 copies. (182 F-7A and 32 F-7B). In addition, there were numerous alterations In the field-24 of various modifications denoting just the F-7 and are distinguished from each other on the set of equipment and equipment.
Caution! Glue and paints are not included.
The configuration and appearance of the model are subject to change without notice.
---
Additionally, we recommend also purchasing
---
Related Products