8072 Zvezda 1/72 Dragoons of Peter I 1701-1721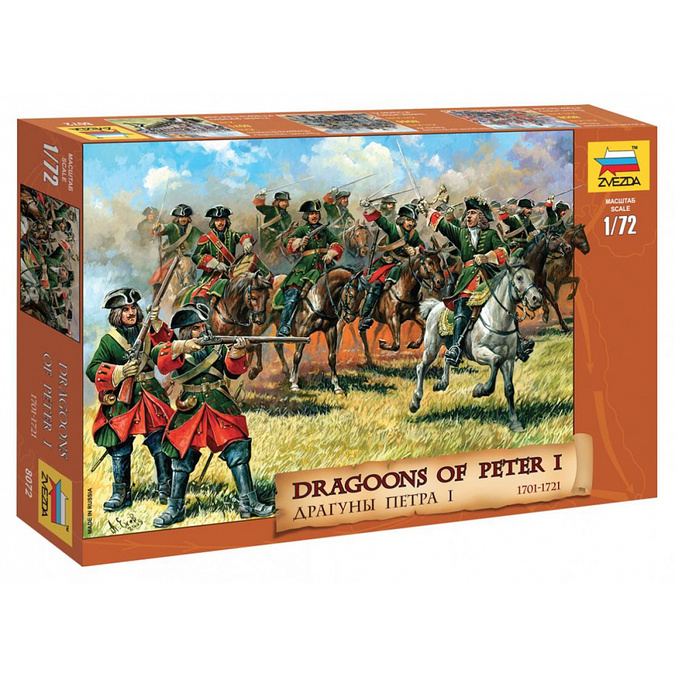 Vendor code:
8072
Manufacturer:
Zvezda
Availability:
Are available












Additional Information
Set of 10 unpainted horse and 9 foot soldiers. 4 castings. Dragoon, Major, standard-Bearer, Ensign and Drummer. Peter's Dragoons successfully fought both on horseback and on foot. The number of Dragoon regiments reached 33. The peak of glory Dragoon Peter I falls on the battle of the village of Forest, when consisting mainly of Dragoons Corvolant swift maneuver over a long distance intercepted the Swedish corps levengaupt and in decisive battle defeated him, despite the numerical superiority of the Swedes. In the battle of Poltava Dragoons withstood successfully the Swedish cavalry in the beginning of the battle, in the battle at the line of redoubts, and in the decisive phase of the battle Dragoon regiments overthrew the Swedish cavalry on the flanks.