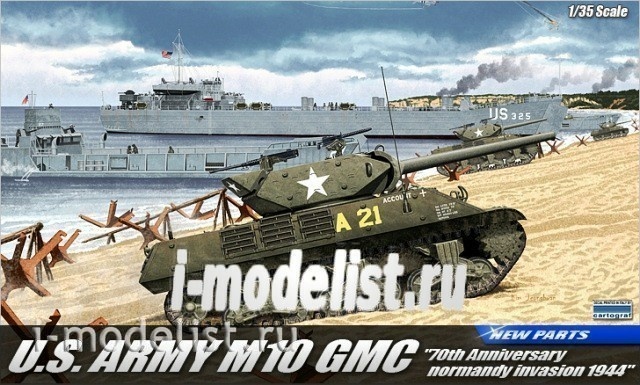 13288 Academy 1/35 US Army M10 GMC 70th anniversary Normandy invasion 1944
Vendor code: 13288
Manufacturer: Academy
Availability: Are available
Additional Information
the M10 was developed under the mobile tank destroyer program in 1942. Despite the creation of more powerful analogues, M10 was used until the end of the war, the Common name "Wolverine" was given by the British, but unlike Sherman was not accepted by American soldiers. To create a modified body was used "Sherman" and 76mm (3 inches) air defense gun in the open cabin. The Americans were not the first to adapt the air defense weapon for anti-tank tasks, the Germans effectively used their 88mm guns against British and American armored vehicles in North Africa. 
decal options:
M10, A21, 702 TD, US, Normandy, July 1944
M10, -, 601 TD, US, Anzio, May 1944
M10, C32, 703 TD, US, Paris, August 1944
M10, C33, 703 TD, US, Aachen, October 1944
M10, D1, 72 AT Regt, RA Italy, August 1944
M10, Demon, 5th AD, France, Bas-Rhin, January 1945
M10, Epervier, 2nd AD, France, Paris, July 1944
M10, Strasbourg, 5th AD, France, Aachen, April 1945
Caution! Glue and paints are not included.
The configuration and appearance of the model are subject to change without notice.
---
Additionally, we recommend also purchasing
Not available
Vendor code: 35300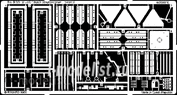 Not available
Vendor code: XT063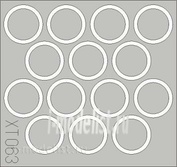 ---
Related Products
---
You watched recently