AF35315 AFVClub 1/35 CM-11 Brave Tiger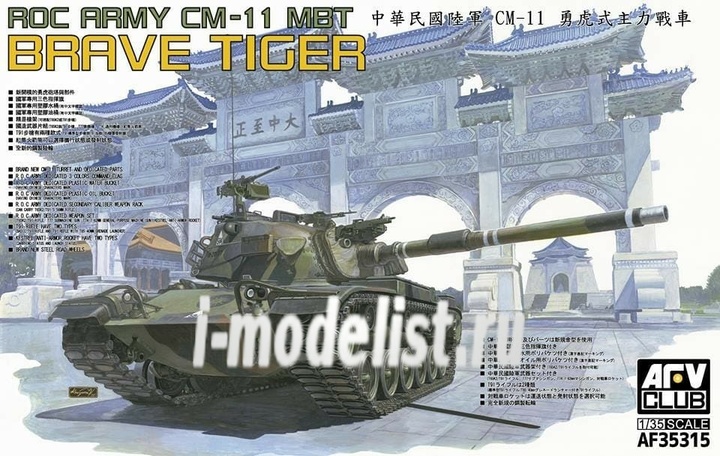 Vendor code:
AF35315
Manufacturer:
AFVClub
Availability:
Are available




















Additional Information
CM-11 — variant for Taiwan with a modified m48h turret mounted on the m48a3 body; had an improved fire control system, including a ballistic computer and a stabilizable sight with a thermal imager (similar to the one installed on the M1 "Abrams" tank), coupled with a 105-mm gun and capable of providing guidance to the target in motion.
Work on the M48 began in the autumn of 1950. The tank was created for combat operations against Soviet tanks in Europe[1] and received its own name "Patton III", continuing the line of "Patton" — M46 and M47. Compared with the M47, the number of crew members decreased to four (the radio operator was excluded).
the First production M48 left the Assembly line of the new Chrysler tank factory in Newark [2] , Delaware, in April 1952. Us factories produced in 1952-1959 years 11703 M48 tanks of different modifications, half of which was exported to more than 20 countries.
Caution! Glue and paints are not included.
The configuration and appearance of the model are subject to change without notice.