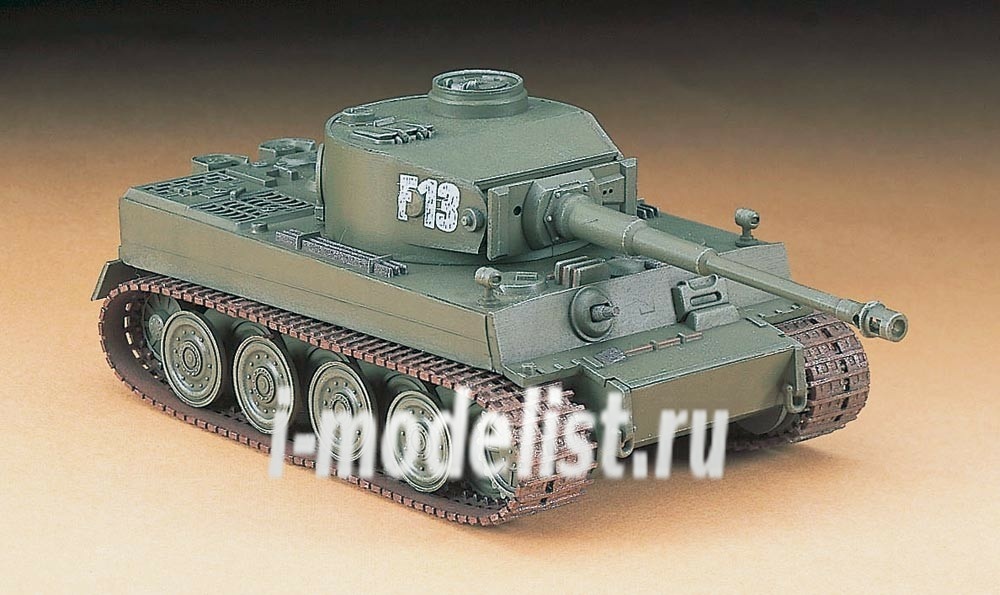 31155 Hasegawa 1/72 Heavy tank Pz. Kpfw. VI Tiger I ausf. E
Vendor code: 31155
Manufacturer: Hasegawa
Availability: Are available
Additional Information
Zvezdated in 1937-1938 in the third Reich, the construction of heavy tanks accelerated after the attack on the Soviet Union and the first clashes with Soviet heavy tanks KV (the best heavy tanks in the world at that time). The German company "Henschel" and the Austrian engineer Ferdinand Porsche, who had his own design Bureau, received the task of the Wehrmacht arms control to create a heavy tank armed with a powerful 88-mm gun. In March 1942, the company "Henschel" created a new heavy tank under the leadership of the chief designer of the tank Department of the company Z. Aders. This tank and the Porsche tank were tested in April of the same year. Was recognized as the best tank Aders. This tank under the designation Pz Kpfw VI Tiger Ausf H1 (Sd Kfz 181) — "Tiger" — went into production at the plant of the company "Henschel" since July 1942. It was planned that by may 12, 1943 — the beginning of the summer offensive (operation Citadel) — 285 tiger tanks would be built. In 1944, after the adoption of the Tiger II tank ("Royal tiger"), the name "Tiger" was changed to Pz Kpfw VI Tiger Ausf E, or Pz Kpfw Tiger I. Five tanks "Tiger", which were released by Porsche in July 1942, were later used to train tank crews.
Caution! Glue and paints are not included.
The configuration and appearance of the model are subject to change without notice.
---
Related Products
---
You watched recently