100003 Zebrano 1/100 Soviet medium tank T-34 sample 1941.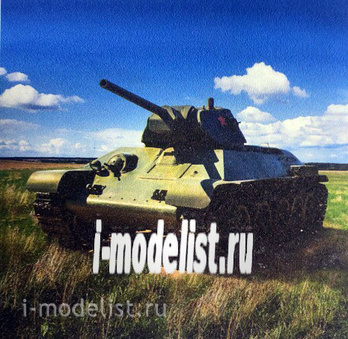 Vendor code:
100003
Manufacturer:
Zebrano
Availability:
Are available

Additional Information
the First t-34 tanks of the 1940 model were armed with a short 76.2 mm l-11 gun of the 1938 model with a barrel length of 30.5 caliber. In 1941 a very small number of T-34 was armed with 57-mm long-barreled gun great power the ZIS-4, designed to defeat lightly armored targets at long range. The large power of the gun compensated for the decrease in caliber. But the L-11 remained the standard gun for the T-34 of the 1940 model.
Caution! Glue and paints are not included.
The configuration and appearance of the model are subject to change without notice.