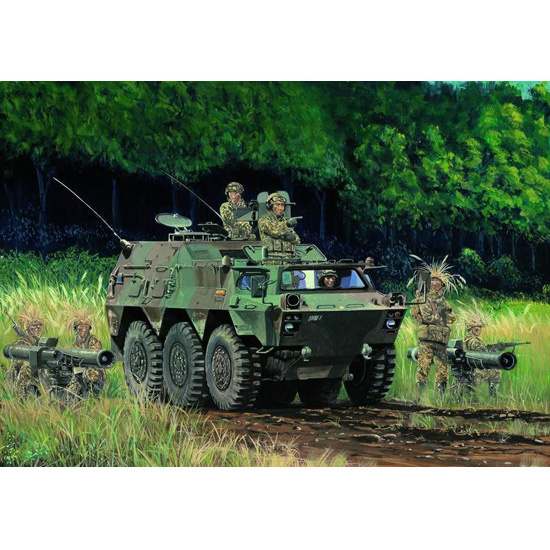 Additional Information
This armored vehicle is manufactured by KOMATSU, the Japanese army entered service in 1982, only 231 units in the ranks. The crew of 8 people, max. speed 100 km/h, 10-cylinder engine capacity of 305 HP, armament: 12.7 mm M2 machine gun, 7.62-mm machine gun type 62.
Recommended paints from the manufacturer:
Clear Yellow
Dark Green
Field Grey
Earth Brown
Dark Earth
Silver
Flat Black
Clear Red
Внимание! Клей и краски в набор модели не входит.



---
Additionally, we recommend also purchasing
---
Related Products