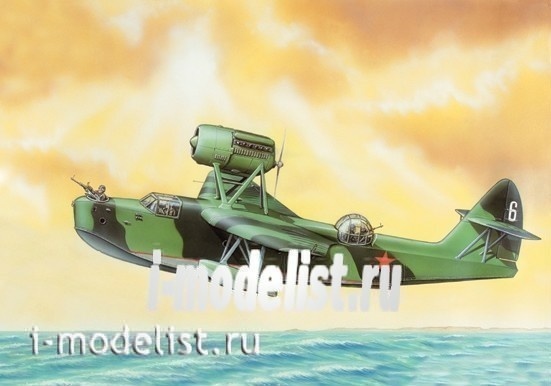 Eastern Express 72131 1/72 Flying boat MBR-2 bis
Vendor code: 72131
Manufacturer: EASTERN EXPRESS
Availability: Are available
Additional Information
the ICBM-2 , a near-sea reconnaissance vessel, was established in 1932 in the Central Design Bureau of Marine Shipbuilding (CCBMS) by a design team headed by G. M. Beriev. The prototype MBR-2 with the M-17 engine made its first flight on may 3, 1932. In 1935, the production of MBR-2bis with M-34 engines, improved aerodynamics and weapons began. For the operation of flying boats with land-based airfields we developed a simple design of the wheel chassis. Combat use of the ICBM-2 took place during the fighting with Japanese troops at lake Hassan in 1937. It was used in the Winter war between the USSR and Finland in 1939-40. By the beginning of the great Patriotic war, the ICBM-2 was the main seaplane of the RKKF aviation. Throughout the war, it was used as a short-range reconnaissance, patrol, anti-submarine, rescue, transport aircraft, as well as day and night bomber.
Caution! Glue and paints are not included.
The configuration and appearance of the model are subject to change without notice.
---
Additionally, we recommend also purchasing
Vendor code: 72058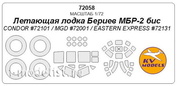 ---
Related Products
---
You watched recently