Orient Express 72263 1/72 Spitfire Mk.XIV + V I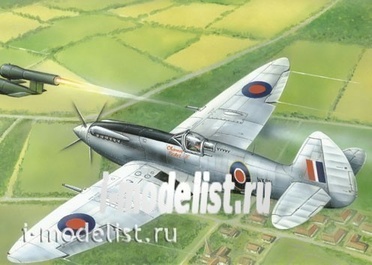 Vendor code:
72263
Manufacturer:
Восточный экспресс
Availability:
Are available





Additional Information
Spitfire Mk.XIV - single-seat fighter - the last modification of the famous fighter, who participated in WWII.
Serial production of this modification began at the end of 1943 and differed from the previous more powerful engine and increased tail.
Originally a Spitfire Mk.XIV used in air defense to combat German cruise missiles V-1. On front fighters began to do in late 1944. On their account the first downed allies jet Me-262. During the fighting Spitfire Mk.XIV was used as a fighter-bomber.
Just released more than 500 aircraft of this modification.
Caution! Glue and paints are not included.
The configuration and appearance of the model are subject to change without notice.