35161 1/35 Eastern Express Reconnaissance vehicle BRDM-1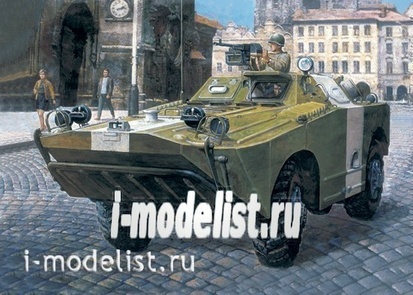 Vendor code:
35161
Manufacturer:
Восточный экспресс
Availability:
Are available
Additional Information
BRDM-1 - light floating armored vehicle was developed in the mid-50s. BRDM-1 was designed for reconnaissance, but could perform other combat missions. On the basis of BRDM-1 armoured fighting created machine control BRDM-U, radiation and chemical reconnaissance BRDM-RKH, movable anti - tank systems 2П27, 2П32, 9П110. In the Soviet Army, these machines were equipped with parts of the Army and Marine corps of the Navy. Different versions of the BRDM-1 were in service with the armies of the Warsaw Pact and many other developing countries. BRDM-1 and its modifications participated in various local wars and conflicts.
Caution! Glue and paints are not included.
The configuration and appearance of the model are subject to change without notice.