Eastern Express 72282 1/72 Mirage Iii E fighter jet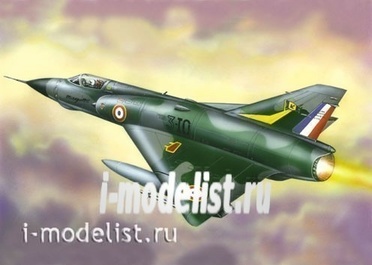 Vendor code:
72282
Manufacturer:
Восточный экспресс
Availability:
Are available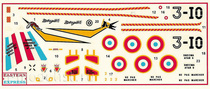 Additional Information
Mirage III - supersonic multi-purpose fighter - one of the most famous jet fighters.
the Development of the fighter began in the 50s. The Mirage I, first flew in 1955, the Prototype
Mirage III took off in late 1956. Fighter-bomber Mirage III E has been produced since 1961.
523 of this modification were built.
Mirage III E aircraft were actively used in local conficts 60-80-ies.
Caution! Glue and paints are not included.
The configuration and appearance of the model are subject to change without notice.