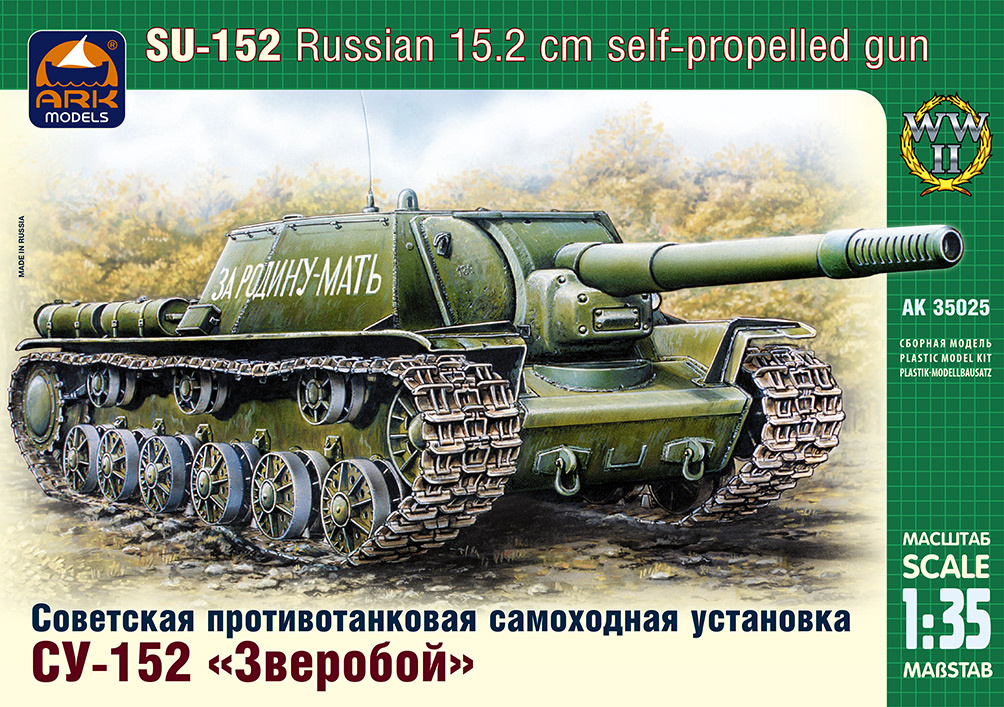 35025 ARK-models 1/35 Soviet anti-tank self-propelled installation SU-152 "St. John's Wort"
Vendor code: 35025
Manufacturer: ARK-models
Availability: Not available
Additional Information
Heavy self-propelled installation SU-152 (KV-14) was designed to break through enemy defenses during offensive operations of the red Army. In February 1943, the machine was adopted. Part of her armament consisted of a 152.4 mm howitzer ML-20, which is well proven in the fight with heavy German tanks. SU-152 was used extensively during the fighting on the Kursk bulge in summer 1943, where he received the nickname "Hunter". Until September 1943 he gathered about 700 of these vehicles.
Number of parts: 249.
Caution! Glue and paints are not included.
The configuration and appearance of the model are subject to change without notice.
---
Additionally, we recommend also purchasing
Not available
Vendor code: MM3503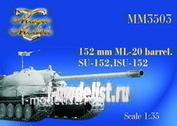 Not available
Vendor code: 35344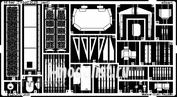 ---
Related Products